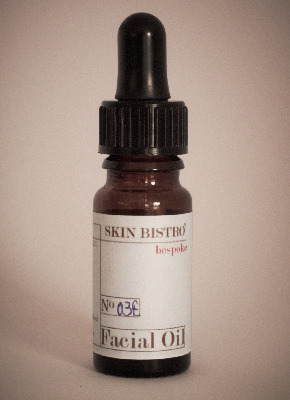 Bespoke Facial Oil
Formulated according to your skin type
As featured on Daily Mail, Perfect make-up made just for you
Choice of oils will depend on your skin type and season.
From £42 for 15mL.
How to use:
Apply to clean face using gentle massage strokes.
Always use as 'first product' on skin, ie, under other moisturisers or creams, under make up (primer, foundation).
Add 3-5 drops to your facial mask to give your skin a moisturising and rejuvenating boost.